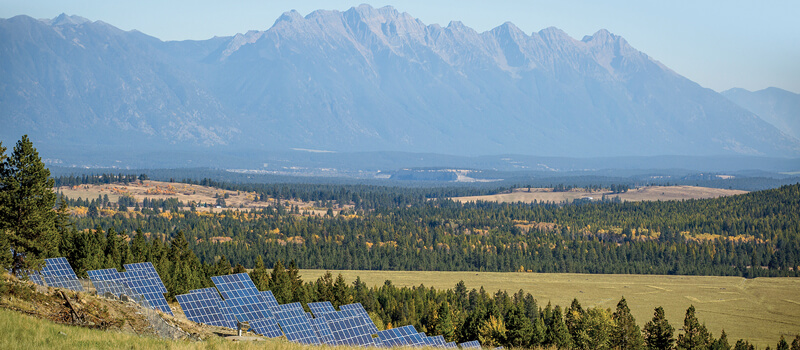 The SunMine solar farm, built on reclaimed land at Teck Resources Limited's former Sullivan Mine site, British Columbia, Canada. Photo used with permission from Teck Resources.
Transition as central concept for industry-funded consortium projects in 2019
The primary areas of interest for consortium partners are public participation, post-mining land use, government roles and responsibilities, and innovations within industry.
These areas of interest form the basis of the four proposed projects for 2019 (see summaries below). All four projects pivot around the core theme of 'transition' – i.e. viewing closure not merely as an end-point of mining, but as a transition to a post-mining future in which social change continues long after a mine ceases to be productive. The above figure illustrates the relationship between the projects and the core theme of transition.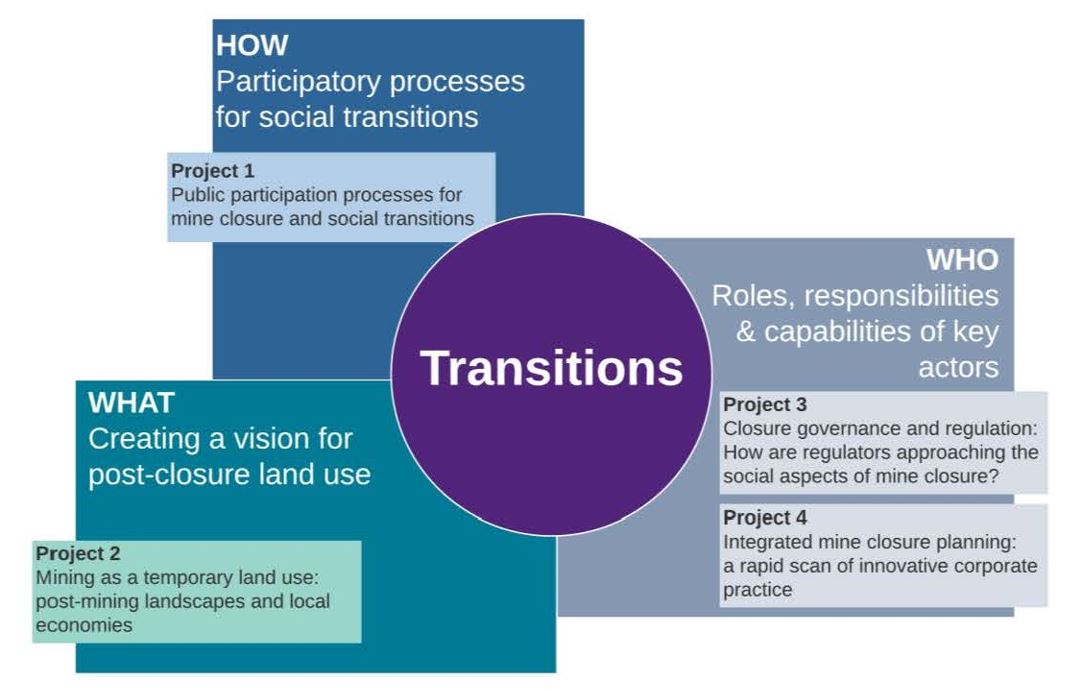 Projects in 2019 are intended to establish data and knowledge to inform the consortium's focus in subsequent years. Years 2 and 3 would include case studies and deeper investigation on priority issues that build on the 2019 work.
Public participation processes for mine closure and social transitions. The project will focus on processes and mechanisms with potential to ensure communities, including rights holders, experience a smooth post-closure transition and a positive mining 'legacy'.
Mining as a temporary land use: post-mining landscapes and local economies. This scoping project will examine the existing global literature on post-mining land transition case studies to ascertain good practice and transferable learnings across contexts.
Closure governance and regulation: How are regulators approaching the social aspects of closure? To build an understanding of government roles, responsibilities and capabilities, this project will examine governance and institutional arrangements in 10 jurisdictions of strategic priority to consortium partners.
Integrated mine closure planning: a rapid scan of innovative corporate practice. This project will engage consortium partners and a small number of other select companies to identify where and under what circumstances integrated mine closure planning has worked well, and where innovations are beginning to emerge.